Half-year results: Online SMB sales remain strong
ePages study reveals the increasing importance of year-end sales going into 2021
The coronavirus pandemic and imposed lockdowns throughout Europe are having important ramifications for all merchants. While changes in consumer behaviour pose major challenges to brick-and-mortar businesses and adding pressure on them to digitalise their stores, increased digital interactions present new opportunities for shop owners. A representative study with anonymised data from European online shops conducted by ePages, one of the leading providers of online shop software in the cloud, compares sales results in 2019 and 2020 and highlights an upward trajectory of online sales for SMBs going into 2021.
Extensive preparation for the year-end sales period is absolutely worth it
A review of data gathered from 25,000 ecommerce shops across Europe shows the rising significance of year-end sales for merchants. Taken into consideration was data from brand-new online shops with little to no sales up to established online businesses with 6-digit revenues, totalling 260 million Euros in the last quarter of 2020. Compared to the average month of September, 2020 online sales ramped up 29.9% in October and surged 83.8% in November, including Black Friday & Cyber Monday.
Online sales remain strong going into 2021
A comparison of sales in the second half of 2019 and 2020 from another dataset of representatively selected online shops across Europe confirmed that the upward trend in 2020 extended into December. Following the exceptionally substantial Black Friday & Cyber Monday online sales in November, which marked an increase of 22% compared to the previous year, sales remained strong, with December 2020 sales rising 30% year-on-year. Overall, sales in the last quarter of 2020 were up 47% compared to Q3 of the same year.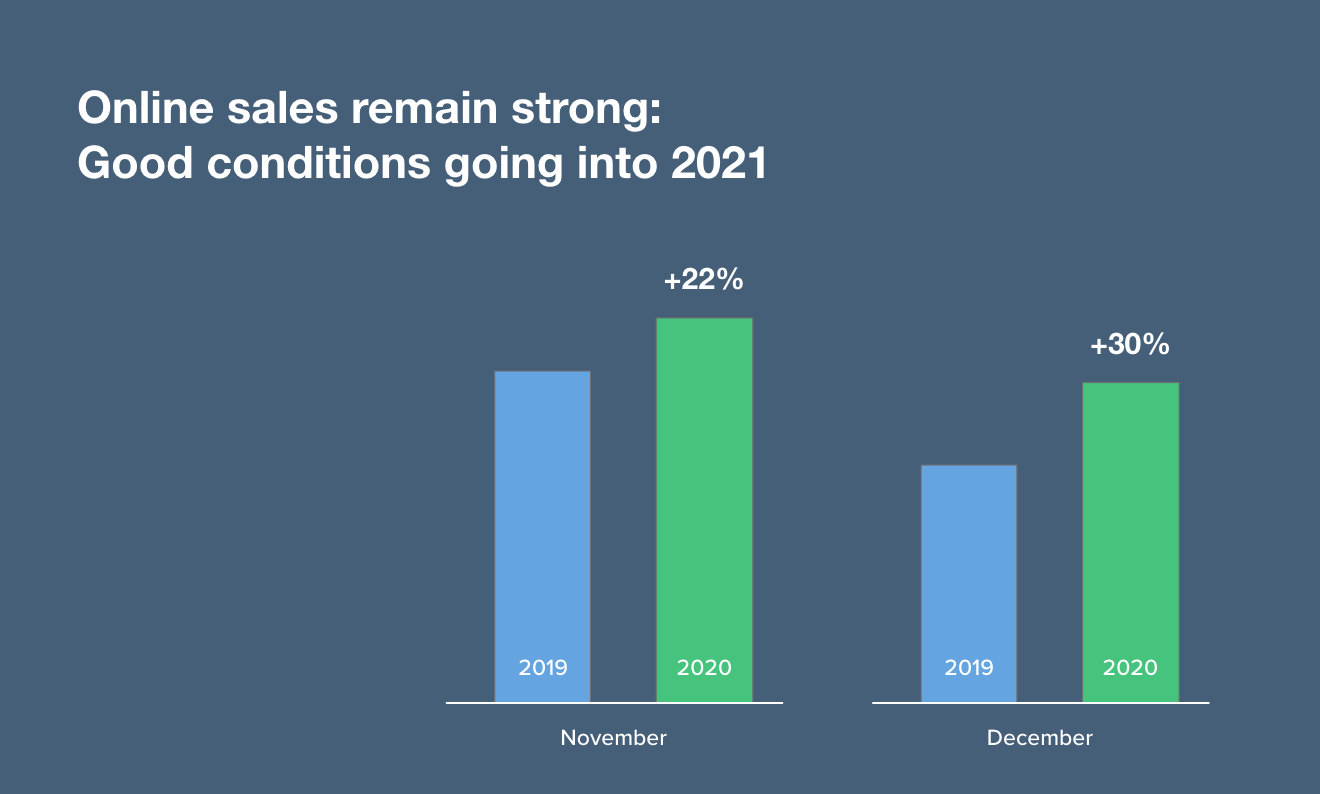 Wilfried Beeck, CEO of ePages, says: "In the public perception, Amazon appears to be the main winner of the Corona crisis. In reality, however, small online stores are also receiving significantly more orders than they did in the previous year. Due to imposed lockdowns in physical retail, the trend continued until Christmas and beyond."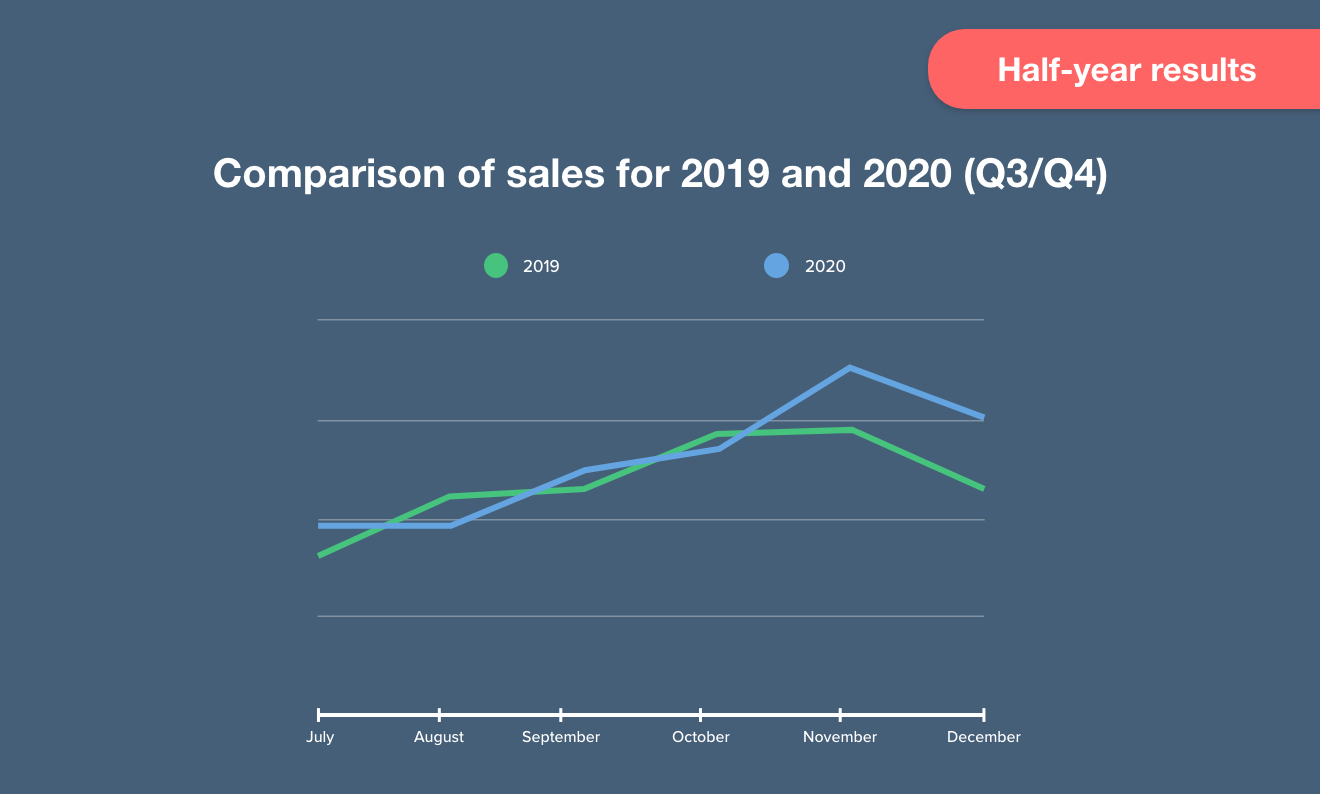 Media Relations
Efe Acunaz
ePages GmbH
+49 40 350188-265
eacunaz@epages.com
About ePages
ePages (www.epages.com) is the leading European provider of cloud-based online shop solutions. More than 100,000 merchants operate their online stores on the ePages platform; complete with up to 15 languages, search engine optimisation and responsive designs for mobile devices. Permanent updates to the cloud platform ensure that the stores are always up to date. ePages provides integrations to more than 80 technology partners such as online marketplaces, comparison shopping websites, payment providers and ERP vendors. ePages partners with hosting providers, telecom companies, payment providers and banks as well as POS and ERP vendors to bring best of breed commerce solutions to their SMB clients. The company is headquartered in Hamburg, with satellite offices across Europe.
https://newsroom.epages.com/wp-content/uploads/2018/05/logo-gray.svg
0
0
Efe Acunaz
https://newsroom.epages.com/wp-content/uploads/2018/05/logo-gray.svg
Efe Acunaz
2021-03-04 10:30:04
2021-03-04 10:34:52
Half-year results: Online SMB sales remain strong